Did you read the talk by Takehito Koyasu, the role of Mistburn, and Hiroyuki Yoshino, the role of Kilburn, published in the September oversized issue of V Jump on sale? We will also publish the beginning and the unpublished part that could not be published in the magazine!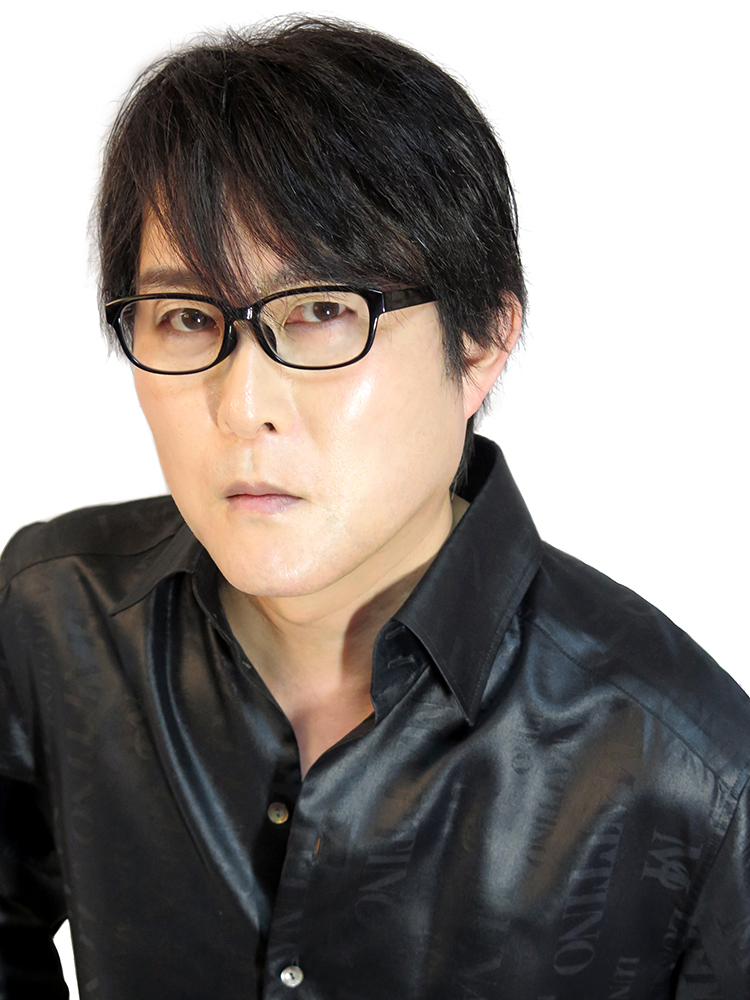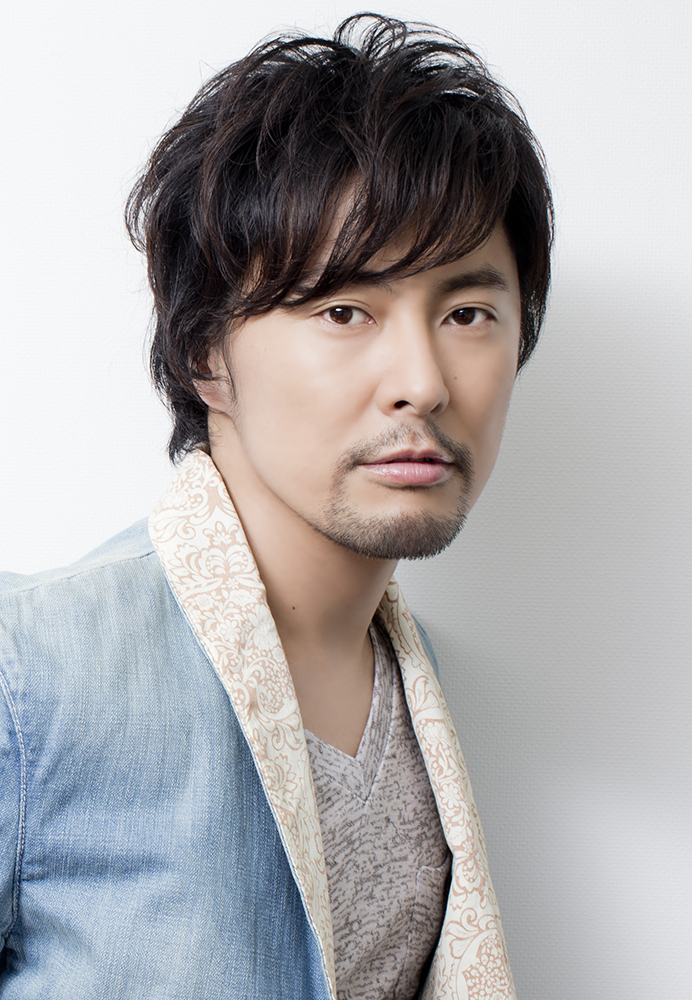 Mystburn and Killburn
I'm supposed to play this role …!?
YoshinoI read "Dai no Daibouken" for generations. I've been reading Weekly Shonen Jump since elementary school, so I watched it in real time. You also did anime.
――What do you mean by yourself appearing in the new anime?
YoshinoI'm really happy and I'm grateful that I had such a connection. How about Mr. Koyasu?
KoyasuIf I'm jumping, "Ring ni Kakero"("Ring ni Kakero" by Masami Kurumada)It's a generation. "Ring ni Kakero", not "Saint Seiya" or "Fuma no Kojiro". I wonder if I was already working in this industry when "Dai" was serialized.
YoshinoAlready in this industry!
KoyasuI've been working since I was about 19 years old. Of course, I was paying attention to it as a work. I remember reading while paying attention to what kind of manga is, which makes use of the world view of "Dragon Quest". Of course I knew that it was once animated, and of course I knew who was doing what kind of play. It's a new animation, so if you read it from the beginning again … it's interesting! I was reading it for confirmation, but I was absorbed in reading it and said, "Oh? I was reading at work" (laughs).
YoshinoYou enjoyed it!
KoyasuWhen I became an adult and read it again, I felt that it was different from what I was reading at that time, and I enjoyed it. Of course, I read it as Mystburn, so the dies felt a little hateful (laughs).
YoshinoI also decided to play the role of Killburn and read it again. You read it all at once. After all, I felt that it was well done. And like Koyasu-san, as you get older, you'll see a lot of different things.I'm addicted to it again。
[V Jump undisclosed]
The dubbing site of "Dai no Daibouken" is …!?
――What kind of impression do you have of the dubbing site of "Dai no Daibouken" from the perspective of the two of you?
YoshinoCompared to other sites, it's a site that is hard to find. There are many people who were in the die generation, and they are very motivated.
KoyasuEveryone likes "die". It's still hot because there are only children who say "I really liked it".
YoshinoHowever, at this time of the year, the recording was divided into a small number of people, so there was almost only one recording. After that, we are mostly with Mr. Burn.
KoyasuThat's true. Most of the time it was recorded only by the Demon King's army … I fought for a while, so it feels like I've been involved with Dai, Maam, and pop for the first time.
YoshinoThat's right.
KoyasuThat's why I sneaked them in the recording of the other day. Let's go! It has nothing to do with recording (laughs). I did a lot of it.
–You mentioned last month when you interviewed Ms. Komatsu (Mikako). "Mr. Koyasu's shaking was amazing."
Koyasu(Lol).
YoshinoIt is transmitted (laughs).
KoyasuEven before it started, I thought I'd try to get upset mentally and crush justice here.
YoshinoYou're in the role. Let's squeeze the heroes early.
KoyasuBefore dubbing (laughs).
YoshinoI haven't met much other than the Demon King's army yet … I really want to meet Brokina-san (act: Yu Mizushima) soon! I love the grandpas of the brave group.
KoyasuYou like it, Grandpa.
YoshinoI like. I want to be able to play a role as a grandpa. I'm always thinking that I want to be a grandpa like this.
KoyasuGrandpa is good at acting.
YoshinoActually … I really like Brokina!
Koyasu(Lol). Then why don't you take away "I'll do it!"
YoshinoNo, I'm a big senior (laughs).
KoyasuIt doesn't matter if you're a big senior (laughs).
YoshinoI'm really looking forward to Mrs. Mizushima's acting!
――I really like Brokina!
YoshinoEven though I'm strong, I like buttock tingling illness and that kind of thing. I don't hate justice heroes or characters who fight straight, but I prefer to be a little off. And for now, you don't know why Brokina is so strong. I think that kind of character is attractive to me. Who do you like Koyasu-san?
KoyasuWell, I'm all about myself, so I wondered how to play MystVearn. It's going to be a little difficult from now on, so I'm just thinking about the strategy and I don't have any particular favorite characters.
YoshinoI'm curious about that. I'm curious about where it will end up!
KoyasuI'm curious. I care about a lot of things about MystVearn, so I don't really care about anything else. But no one can see him as an interesting character! That's super interesting. Everyone and he.
YoshinoThere are many characters. It's a very big party. Including those who turned over.
Koyasuso! Many of them turned over! What are they like (laughs). Isn't it really only Kilburn and Mystburn that are really decent?
YoshinoThat's right!
KoyasuEveryone, fluffy and fluffy! We're consistently going to stay the same, forever!
YoshinoThat's right (laughs).
KoyasuI'm thinking about how right we are, but I'm sure we have to lose.
YoshinoThat's right (laughs).
[V Jump undisclosed]
He also talks about "Brave Avan and the Demon Lord of Extreme Flames" !?
――It seems that you have also seen "Brave Avan and the Demon Lord of Hellfire".
YoshinoIt's fun and happy as a fan reading at that time. After all, Avan's past story, forming a party, and meeting friends are drawn. Maam's dad and mom came out. Also, brass grandpa will come out. Rather than setting it up in advance and finally collecting the material, I'm drawing it back to bring it back to its original state. Even so, it's a lot of fun.
KoyasuI simply think, "Good, popular characters …". A popular character like Mr. Avan can be drawn properly in Gaiden.
YoshinoNo, that's (laughs).
KoyasuI have to dare to rebel against the teacher here.
YoshinoEh !? It's too much flipping.
KoyasuYou can make popular characters. But, like the encounter between Killburn and Mystburn, or the encounter with Demon Lord Burn.
YoshinoCertainly there.
KoyasuEven if I draw a story on that side, no one will surely support me.
YoshinoThat is … (laughs).
-I think there are fans who are happy!
KoyasuBut compared to Avan …
YoshinoWell, I'm a brave man.
KoyasuAvan's popularity will come out more! I had the current serialization finished in about two more times (laughs).
YoshinoEh !? So the Demon King Army?
KoyasuOh yeah, I think it's more exciting to talk about the Demon King's army.
YoshinoCho (laughs).
KoyasuJust tell the teacher.
YoshinoWhat kind of advice (laughs).
KoyasuTo put it seriously, the story of the character when he was young is really interesting. I wonder where that character is and what he is doing. So, if you could get MystVearn out and draw it so that it would be popular in Gaiden! Mist is not as popular as Avan, so have him draw it deliciously in the gaiden. It's amazing, it's masculine. It's like the Demon King's army fights against a different evil.
YoshinoThere is aesthetics properly.
KoyasuFight in the aesthetics of evil. It seems like you can be the protagonist.
YoshinoDo you want to be the protagonist?
KoyasuIn short, that's right.
Yoshino(Lol).
KoyasuTo put it very simply.
YoshinoI want you to hit the spot properly here.
KoyasuYes Yes. Don't say Aban Aban.
YoshinoThat's right (laughs). I like that much.
KoyasuAnyway, I like Mystburn. What I was saying about "Brave Avan" was fiction. The rebellion does not turn.
YoshinoAt the very end (laughs).
KoyasuI have to follow you (laughs).
YoshinoKoyasu-san has too much love for the characters he plays (laughs).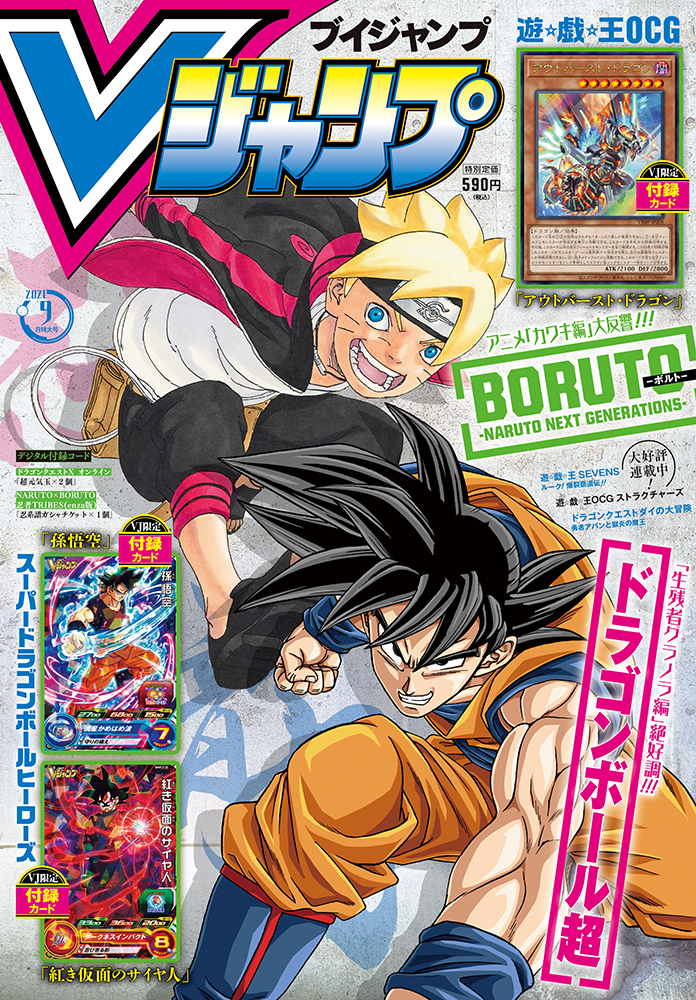 In the interview published in the V Jump September oversized issue (special price 590 yen (tax included)), there are lots of interesting stories such as how the two people think and perform! "Brave Avan and the Demon King of Hellfire", which is being serialized very well, features the 9th episode "The Hero Who Disappeared in the Sea". What would Avan do when he was trapped on the seabed …!? Check both!
.