From now on you can save money again on your anime purchases: At Anime Planet, the official shop of KSM Anime, started a big 3-for-2 promotion with over 850 products today.
3-for-2 offer with over 850 Anime products
All anime products that were released until the end of November 2020 will take part in the campaign, the end of which is still open. For the first time, the third season of »Overlord« and the second volume of »The Ones Within« can be purchased as part of the savings campaign.
So you can watch highlights like the first season of »Blood Blockade Battlefront«, die Yuri-Serie »Bloom Into You« and the fantasy romance »A Chivalry of a Failed Knight« for the price of two instead of three products. The films too »Hello World« and »Her Blue Sky« are part of the action.
To the 3-for-2 offer To use, you have to put three products in your shopping cart as usual and then go to the checkout. There the price of the cheapest product will be deducted from you. Only manga and games are excluded.
Anime Planet is the official online shop of KSM Anime. In addition to its own products, selected discs by peppermint anime, Anime House and polyband are also sold.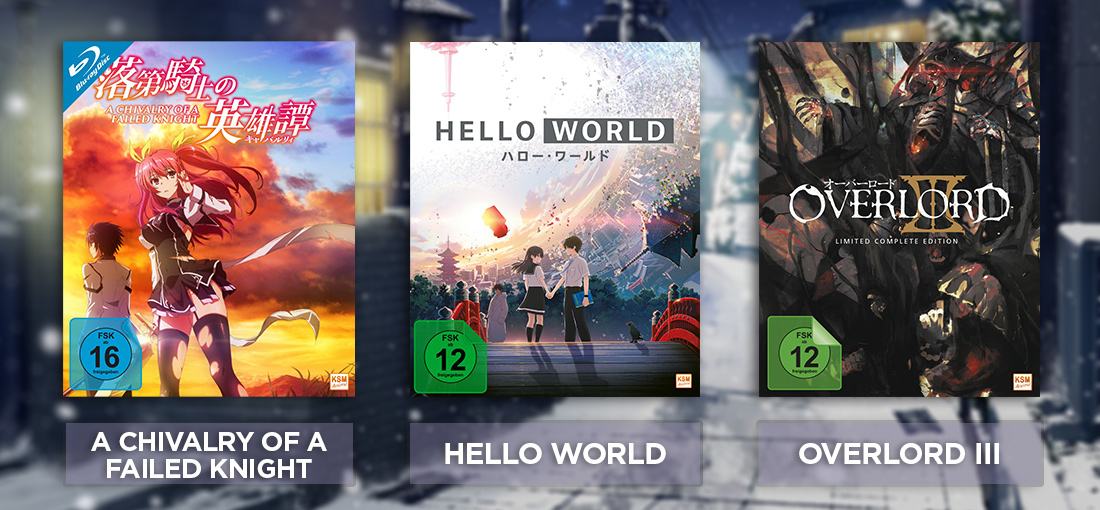 © Hello World Production Committee