"Portrait of Anime Power", which was once serialized in the Tokyo Shimbun and Chunichi Shimbun, has become a book as "Gods of Anime Power" (East Press). The trigger was the work of Yusuke Nakagawa, a writer and editor who just wrote "Anime Daikoku Kenkokuki" (same as above) last year. We talked about the purpose and significance of publishing. (Noritake Misawa)
Misawa This book was made possible by Mr. Nakagawa introducing my serialization to a publisher. Thank you very much.
Nakagawa: While I was researching about the history of Japanese TV animation, I learned about Mr. Misawa's serialization and thought, "It's a waste to be buried."
Misawa The starting point for this series is "Who made the anime" that I saw when I was a kid. He learned justice and the importance of peace from anime, and his influence is greater than that of novels. I thought it would be useful to know the thoughts of the creator in order to know the basics of my thinking.
Nakagawa: I took the point that Japanese animation evolved from the original manga. The hit anime also has a manga original. So, in "Kokukokuki", I wrote more about manga artists than necessary.
Misawa On the other hand, there was Toei Animation before Mushi Production. Aiming for the royal road "Disney of the Orient", Hayao Miyazaki, Isao Takahata, etc. were produced.
Nakagawa Osamu Tezuka, who was born mutantly, joined Mushi Production and contributed greatly to the development of Japanese animation. Inspired by its success, manga artists such as Studio Zero and Tatsunoko Production embarked on animation production.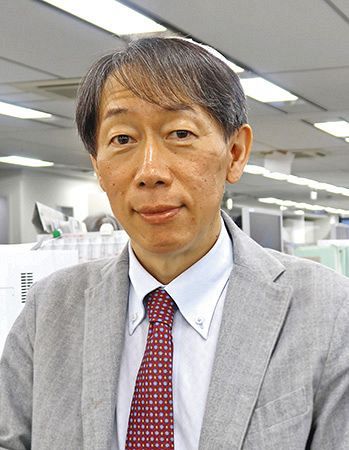 Misawa That's right. People from both of them "do not want to do what their predecessors did". Therefore, in a TV animation with a limited number of videos, expressions such as Osamu Dezaki's "still picture" came out. Japanese TV anime was cheaply exported overseas, and after that, pirated editions were leaked online, and regardless of the merits and demerits, the literacy for watching unique Japanese animation was transmitted all over the world. The contribution is huge.
Nakagawa Born in 1960, I have grown up with Japanese animation. "Astro Boy", which began airing in 1963, watched the main broadcast from the middle, while "Perman" and "Obake no Q-taro" watched the main broadcast. Then, in junior high school, animations for junior and senior high school students such as "Lupin III" and "Space Battleship Yamato" began. When I became a college student, "Mobile Suit Gundam" appeared, and Ghibli animation appeared in my twenties.
You can feel the evolution of Misawa with your skin.
Nakagawa In the process, the decisive change is 1973, when my book ends. When "Yamato" started, friends talked about "who is the original author". Until then, anime was just an "animation" of manga, and the original author was very important. However, there is no original manga in "Yamato". There was another shift around this time. There is no original manga for "Gundam" either.
Misawa "Neon Genesis Evangelion" is also the same.
Nakagawa Epoch making is made by gathering the wisdom of everyone, including screenwriters and directors. On the other hand, works with strong authorship such as Mr. Miyazaki and Makoto Shinkai have also appeared. However, although there is an original work for "Theatrical Version" Kimetsu no Yaiba "Infinite Train Edition", it is not noticed who is the director. It's interesting not to go in one direction.
Misawa What kind of readers would you like to recommend these two books to?
Nakagawa's "Kokukokuki" is a collection of a huge amount of literature and is depicted as a single history. On the other hand, for those who are only interested in the voices of the parties, "Gods". So to speak, it becomes a complementary relationship. I want people who know the works of this era to enjoy it while remembering those days, and at the same time, I want people who do not know this era to know it as history.
Misawa: I think it's a good idea to have young people read while watching past animations on video distribution. Also, I would like you to put it in the library of the university and use it for academic research.
Nakagawa: The characters in both books are not overwhelmed by either artists or making money, and they try to make good things while holding a haze. I hope people in similar positions can read it.
Born in 1960. Writer / editor. The writing style of digging up historical facts buried in a huge amount of materials is popular. In addition to manga, he is also familiar with classical music, Kabuki, movies, and popular songs. He has written many books such as "Osamu Tezuka and Tokiwa-so" and "History of the rise of subculture".
Born in 1966. After graduating from Waseda University, joined the Chunichi Shimbun. After working at the Social Affairs Department of the Nagoya Headquarters, the Culture Department, and the Special News Department of the Tokyo Shimbun (Chunichi Shimbun Tokyo Headquarters), he is currently the Culture and Performing Arts Department.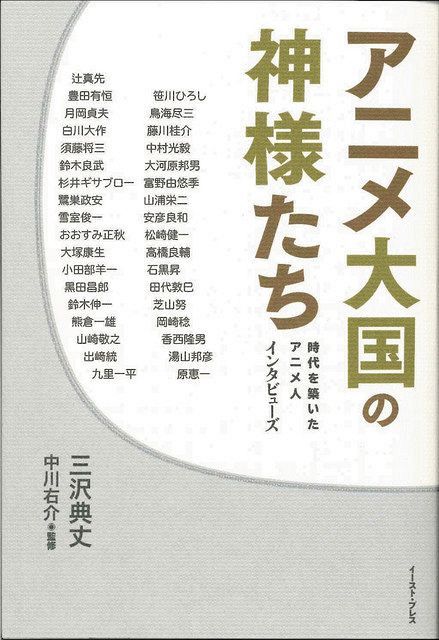 "Portrait of an anime powerhouse" serialized in the Tokyo Shimbun and Chunichi Shimbun from 2005 to 2008 has been made into a book. A collection of interviews with Yoshiyuki Tomino, Yoshikazu Yasuhiko, Masaki Tsuji, Shunichi Yukimuro, Osamu Dezaki, Tsutomu Shibayama, and other top-notch "craftsmen" who created masterpieces.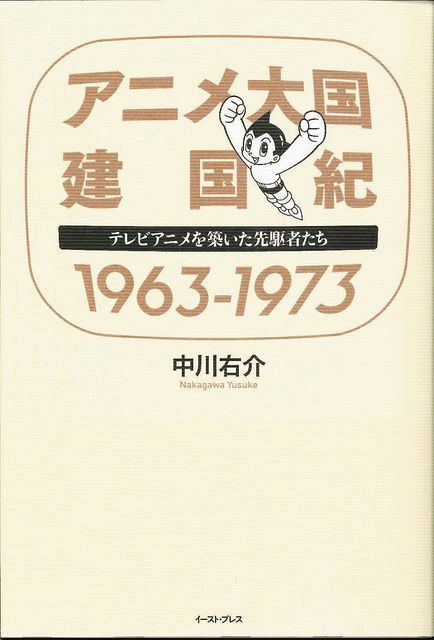 In order to produce Japan's first TV anime "Astro Boy" with one episode and 30 minutes each week, the events in the early days of Japanese TV animation are detailed in chronological order, centering on "Mushi Production" established by Osamu Tezuka. A sequel to "Osamu Tezuka and Tokiwa-so" by the author.