News culture DNA, Crunchyroll, Netflix, Wakanim: Anime not to miss in February 2021
After a month of January 2021 loaded with novelties, February promises to be calmer for new anime releases. Nevertheless, we will note the presence of Thus Spoke Kishibe Rohan, spin-off on a character from the flagship saga Jojo's Bizarre Adventure. Mobile Suit Gundam, a legendary series in Japan, is broadcast for the first time in France since the end of January. Finally, there are plenty of must-see shows that started last month and are still ongoing. Here is a list of animes for the month of February 2021 not to be missed.
News for February 2021
Thus Spoke Kishibe Rohan
Thus Spoke Kishibe Rohan is a spin-off series from Jojo's Bizarre Adventures where we learn more about the origins of Rohan Kishibe, the mangaka. The events of the spin-off take place between the fourth part (Diamond is Unbreakable) and the fifth part (Golden Wind) of the main anime. Rohan Kishibe travels the world, and uses his Stand to discover many stories.
Available February 18
Regarder Thus Spoke Kishibe Rohan

on Netflix
Mobile Suit Gundam (1979)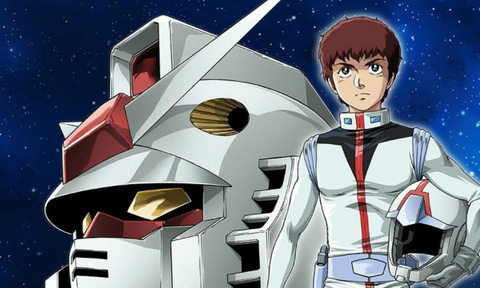 Mobile Suit Gundam is an animated series created by Yoshiyuki Tomino, initially published in Japan in 1979. Having become a cult in the archipelago, Mobile Suit Gundam is being broadcast in France for the first time this year. It tells the story of the war for the independence of the Duchy of Zéon against the federal government of Earth. Faced with a firepower far greater than its own, the blue planet decides to go into exile to build robots capable of competing with the Mobile Suit of the enemy. Char Aznable, general of Zéon, carries out his opponent's plan, and decides to engage in combat. Amuro Ray, a teenager passionate about technology, will find himself piloting a Gundam in spite of himself and will push back the enemy.
Available from 25 January 2021
Regarder Mobile Suit Gundam (1979)

sur Crunchyroll
High-Rise Invasion / Sky High Survival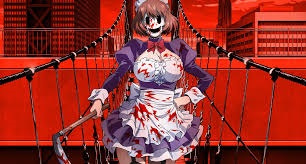 Sky-High Survival is an anime adaptation of the eponymous manga written by Miura Tsuina and drawn by Oba Takahiro. Yuri Honjo is a high school student who suddenly finds herself teleported to skyscrapers, linked together by bridges. She narrowly escapes a masked killer and realizes her only escape is survival. To find his brother, Yuri will have to kill all those who share his fate.
Available February 25, 2021
Regarder High-Rise Invasion

on Netflix
Winter anime to continue in February 2021
2.43: Seiin High School Boys Volleyball Team

– Available on

Wakanim

AzurLane – Slow Ahead!

– Available on

Crunchyroll

Dr. Stone : Stone Wars

(Season 2) – Available on

ADN

Kemono Incidents

– Available on

Wakanim




The Immune Brigades

(Season 2) – Available on

Wakanim

The Black Immune Brigades

– Available on

Wakanim

Log Horizon

– Available on

Wakanim

Me, when I reincarnate in slime

(Season 2) Available on

Crunchyroll

Project Scard : Scar on the Praeter

– Available on

Wakanim

Wakanim

SK8 the Infinity

– Available on

Wakanim

The Promised Neverland

(Season 2) – Available on

Wakanim
The other series still in progress
Black Clover

– Available on

Crunchyroll

Boruto –Next Generations

– Available on

ADN

Dragon Quest – The Adventure of Dai

– Available on

ADN

and

Crunchyroll

Jujutsu Kaisen

– Available on

Crunchyroll

Kingdom (Season 3)

– Available on

ADN

Attack on Titan (Final Season)

– Available on

Wakanim

One Piece

– Available on

ADN

and

Crunchyroll

Re:Zero – Starting Life in Another World

– Available on


ADN

and

Crunchyroll

Shadowverse

– Available on

Crunchyroll