Director Lee Dae-hee of the animation'Stress Zero'. Provided by Triple Pictures
Animation is a genre with magic that unfolds things that are impossible in reality, things that were only possible with imagination.
'Stress Zero' is an animation born out of the imagination of embodying the stress that is invisible but always annoys us with monsters. The desire to coolly dissolve was embodied in the story of'Eradication of Impossible Objects'.
Whatever you imagine, it is'animation' that can show more than that.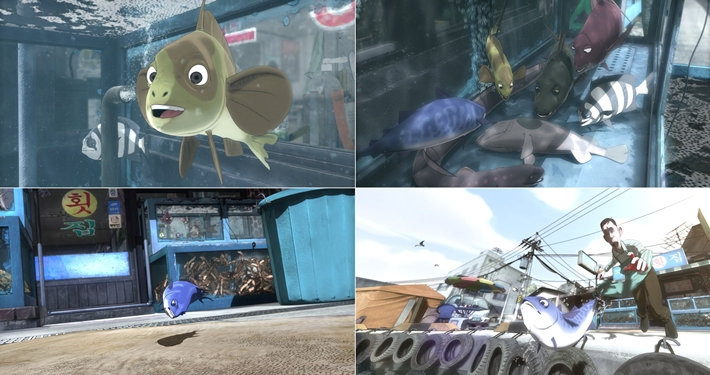 A still cut of Lee Dae-hee's first feature animation,'Pop-Pop'. Provided by CJ ENM·Indie Story
◇ What gives director Lee Dae-hee an infinite imagination
Director Lee Dae-hee became known as an animation director by winning the main prize at the Bucheon International Animation Festival in 2002 for his short animation'Paper Boy'.
Afterwards, in 2012, through his first feature animation debut,'Poppadak', he won the Jeonju International Film Festival and the Seoul International Manga Animation Festival, and was praised as'the amazing possibility of Korean animation'. 'Flap-Flap' is a work embodied in various expressions that only animation can have based on director Lee's own imagination.
Where do you get the material that starts your animation? Director Lee Dae-hee said that the things in'around' are the foundation of creation.
"Although other creators do the same, I get a lot of ideas from people around me.'Stress Zero' got an idea from a child as well. My previous work,'Poppadak' came up with an idea while working at work. The second way to get an idea is to get an idea. It's a book. I think a lot of ideas converge through literature like novels."
Animation also needs the process of realizing imagination and adding details. Director Lee mentioned the importance of'observation'. In the process of seeing and imitating any object or shape, animation details are added.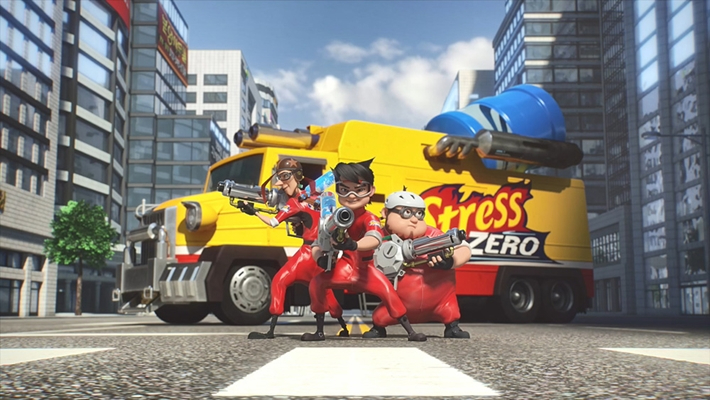 Animation'Stress Zero' still cut. Provided by Triple Pictures
◇ Animation = Fun
Director Lee said that making an animation relieves stress. He said that working itself was fun. When I asked him the meaning of animation, he said it was'funny'.
"'What is Annie?' 'Why should I do it?' I asked myself a lot of questions, such as myself. I think it's fun. I keep doing it because it's fun, it's fun. I think it's important to have fun in life. I can only live once anyway."
If animation is interesting internally, director Lee expressed that externally, it is the way he wants to go.
"I think making a movie out of animation is the way I want to go. I think it's industrially valuable. What I'm talking about is that I don't make it out of budget like Disney or Hollywood, but sincerely move people's hearts and deliver it to the audience. I think you'll like it, and I think it's worth talking about it.
Animation has a story and a picture, but above all, it is about revitalizing inanimate objects to create movement, he said.
"Then it feels like you've done a great job and feels good. The animator tells you that you've got'Ani Magic' when you get that feeling. You're in the same magical power as you've done something strange. That's fun, so I wouldn't be able to give up animation. ."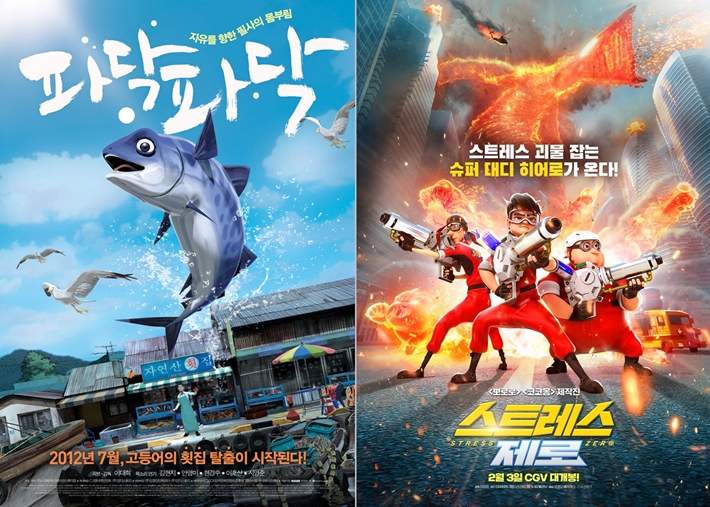 Posters for the animation'Pop-Pop' and'Zero Stress'. Provided by each distributor
◇ Dream of animation that adults and children can enjoy together
Director Lee cited the animators"dexterity' as the strength of Korean animation. He said, "It's a part I know, but Koreans say a lot of good dexterity. Many people are good at doing animation by hand. In fact, if people I know go to other countries to work, it's much better to work with Korean staff. It is said that learning more skills is quick and good."
Director Lee said, "It seems that you are in a technically advantageous position in that regard. Of course, compared to Disney, which has a history of 100 years, there may be differences and lack of technology base, but we also make a good story. In that respect, competitiveness is not "I have."
Of course, the domestic animation market is not easy. Director Lee also said that he was worried that'Stress Zero' might not even be released. There is also a stereotype that animation is a genre for children, as well as being pushed by Hollywood's large capital. However, Director Lee was convinced that "I think there are certain areas that children and adults can share and see."
"What I'm trying to do is make animations that both children and adults can see because it's good to say, but if this is wrong, it's easy to make it childish for adults and difficult for children to see," he said. "It's just Disney Pixar, but I'm a kid I want to make an animation that can be seen while giggling," he said.
The future plan that Director Lee made is also animation production. He laughed, saying, "There is nothing else," he said he enjoyed this job.
"I'm just one way. I want to keep making feature animations. I have a lineup of next works. This time, I've increased my know-how by making'Stress Zero'. Please look forward to the next one." (laughs)