Photo courtesy of Epic Games Korea
[인사이트] Reporter Seong Dong-kwon = Epic Games Korea announced on the 28th that it will hold the short animation film 'The Nightmare of Short Knight' at 'Fortnite', which is being developed and serviced by Epic Games Korea.
'Shortnite's Nightmare' is an event that wraps up 'Fortnite's Nightmare', the Halloween signature event of 'Fortnite', and is part of the 'Shortnite', an animated short film festival hosted by 'Fortnite'. This will be the third Shortnite event following last February and July.
'Shortnite's Nightmare', which will be held for 96 hours from 7 am on the 29th, offers a total of 7 horror-themed animation works that are both creepy, creepy, and fun for Halloween. In particular, among the performances, 'The Eye' and 'We Will Be Monster', which were released for the first time in the world through 'The Nightmare of Short Knight', are included.
'The Eye' is a collaboration with Epic Games by Aaron Sims Creative, who is famous for creating the demogorgon, the monster in the Netflix original drama series 'Stranger Things', in collaboration with Epic Games. It was created using Metahuman Creator, who can easily create . It depicts what happens when a woman repairing a drone on a remote planet encounters a hostile force that prevents her from leaving.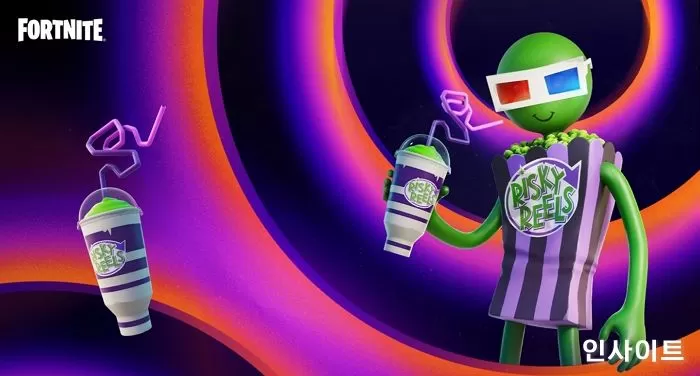 Photo courtesy of Epic Games Korea
'We Will Be Monsters', the first in a new mini-series about Bride of Frankenstein's adventure to rescue fellow monsters, was also produced by Universal Pictures in partnership with Epic Games, using Unreal Engine and Metahuman Creator.
Anyone who is a 'Fortnite' user can watch a movie for free at the 'Horror Theater', a movie theater specially created for 'The Nightmare of Short Knight'. There is a dedicated theater for each movie, so you can choose the movie you want, or watch the entire movie repeatedly through the main screen.
On the other hand, players who participated in 'Shortnite's Nightmare' for more than 30 minutes will receive a free monster brain spray. In addition, you can find items such as kernel pop costumes, accessories such as Sip Sip Slushies, and Popcorn Friend Emote, which were introduced to commemorate the film festival at the item shop.
Park Seong-cheol, CEO of Epic Games Korea, said, "I think it is meaningful to be able to wrap up the last month's 'Fortnite's Nightmare' Halloween event by presenting 'Fortnite' players with special fun short animation works suitable for Halloween." "Through this 'Shortnite Nightmare', we hope you enjoy a chilling autumn night with horror animation works, including 'The Eye' and 'We Will Be Monster', created with the latest technology of Unreal Engine 5 and the Metahuman Creator. "He said.
More details about 'Shortnite's Nightmare' can be found at the official 'Fortnite' cafe.
.