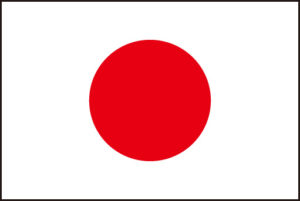 – Click here for Japanese version!-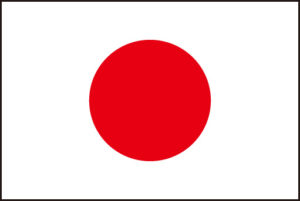 Senzalinea today interview a group of talented guys called HotGarbageTeam; a group of cosplayer focused on the saga of videogames The Last Of Us of the software house americana Naughty Dog. L' HotGarbageTeam has been in the limelight for a few months thanks to various national and international awards that have attracted the interest of media. They recently released a beautiful Fan Made Short Film that you can view at the end of this article!
… And now let's start with the presentations right away!
-Virginia: Hi Senzalinea, my name is Virginia Ceci, I'm 24 and I'm from Bari. I study Forestry Sciences at the University of Agriculture, I have a great passion for video games since I was 5 years old and I have been a cosplayer since 2013.
-Alessia: Hello Senzalinea! I am Alessia, I am twenty years old and I am a university student. My Game Art course is directly connected with my passion for video games: yes, I create concepts and objects in 3D! My passion for cosplay dates back to a few years ago, around 2016. I am a sporty and talkative girl and I like being in company.
-Rita: Hi everyone, I'm Rita Grieco. I am 26 years old and I am an educator, currently attending a degree course in childhood and childhood disorders. I have been cosplaying for about eight years but I have never deepened this passion as in the last few years.
-Amelia: Bye! I am Amelia Falco, for all Lia, I am 20 years old and I am from Bari. I recently graduated and in my free time I dedicate myself to Fantasy books and video games.
-Cristina: Hi Senzalinea, my name is Cristina, I am 28 years old and I am – with a note of pride – the photographer of the HotGarbageTeam. My job in life consists of everything else: I'm a boring office clerk. However, I am passionate about photography and video games from an early age: at six I was already stealing the camera from my parents and at eight the ps1 from my brother, in fact I belong to that generation of nostalgics who regrets roll-film cameras and Crash Bandicoot . After the decline of the ps1 and the rise of the ps2 I became a PC gamer and have been for many years, until this January, when I decided to return to using Sony consoles for various reasons, one of which is to recover titles such as The Last of Us (given to me by Virginia, among other things). While my gaming career has experienced ups and downs over the years, photography has always been my staple. I studied art at school and self-taught photography, at 18 I approached the portrait genre and for just three years also the world of cosplay, especially thanks to our Paola: the first cosplay I photographed was in fact her Wonder Woman .
Have you also made other cosplay than those related to the universe of The Last Of Us?
-Virginia: Yes, my first cosplay was that of Dubhe of the Emerged World Wars, the second one was that of Beatrix from Final Fantasy IX.
-Alessia: Of course yes! My first cosplay was in 2016 of Nathan Drake from Uncharted 4, then also Elena Fisher from Uncharted 3 paired with the guy who plays the role of infected in the HotGarbageTeam, even if they weren't very accurate. Last but not least we have Lara Croft from the reboot (2013) who – unlike the other two – was made with a much higher quality. And there are more cosplays planned for the future!
-Rita: I'm great at instantcosplay, which means I use recycled material and whatever you find in the closet to come up with a cosplay. I am also a professional makeup artist and my skills help me a lot in what I do. I have done many other cosplay besides Dina, my battle horse is undoubtedly Catwoman but I often also bring Kim Possible, Raven, Jasmin and… thinking about it, they are too much to list them.
-Amelia: Yes, even if Lev is the cosplay I have worked hard for. I did another cosplay before this: Life is Strange's Kate Marsh.
Why and when did you decide to create this group?
-Virginia: After getting close and doing our first set together, we received the first positive feedback from Naughty Dog and many Italian videogame newspapers. This amount of positive feedback then led us to officially unite under the name of HotGarbageTeam and to organize other projects for The Last Of Us fanbase.
Why did you choose this name?
-Virginia: Curious you ask me, it's a pretty funny story:
Before The Last Of Us Part 2 was released, I witnessed a "tease" on twitter between the British actresses of Ellie (Ashley Johnson) and Dina (Shannon Woodward), who, during a back and forth of tweets, at a certain point they said:
"I know what you like." (Shannon)
"Yes, a hot pile of garbage." (Ashley)
Referring to the dialogue in the dance scene between Ellie and Dina, which at the time was already known thanks to the E3 2018 trailer. So, I tweeted in turn, under their dialogue "#hotgarbageteam"
When, about a year ago, the time came to decide the name of our group, I remembered this dialogue… and here it is!
You also won an official Naughty Dog contest, can you tell us about this experience?
-Virginia: So, I must point out that this is not a real contest, but a possibility, that Naughty Dog offers, to share your works. By sending them to their redirected link, you have a chance to be shared, and we have been shared several times among thousands of works. We are very happy that Naughty Dog enjoys our cosplays so much.
-Alessia: Even if it's not a real contest but a chance to show your work to the developers, it was really exciting to see our photos on the official pages. Furthermore, these shares represent an excellent opportunity for growth on a social level, and seeing that so many people comment and share makes you feel at the center of the world.
But that wasn't the only time you got noticed nationally and internationally, right?
-Virginia: Exactly, for example the shot of the dance scene was shared by Neil Druckmann himself (Co-President of Naughty Dog and Co-Writer of The Last Of Us Part 2), we received several "likes" from Halley Gross (Co -Writer of The Last Of Us Part 2) and praise from Abby's face model (Jocelyn Mettler).
Tell us about your short film released on September 26th, when did you decide to make it?
-Virginia: The idea started in February 2021, when Marco Ritelli, the director, contacted me to compliment me on the cosplay and introduce me to the idea of ​​making a short together as he is a videomaker. So I proposed the idea to the group, we spoke via video calls for a brainstorming on what was the general idea of ​​the short, the scenes to be included, etc. The production then went on, once we got out of the yellow zone we got to start shooting, and then aim for an exit during The Last Of Us Day.
At this point we are curious to know the director of the short film!
-Marco: Hi, I'm Marco Ritelli, the director of the short. I started dealing with video / short films since the age of 11, I started my personal growth as a self-taught on YouTube in 2008 and along the way I became more and more passionate about videomaking. In the fanmade short film that I made with the guys from HotGarbageTeam, I took care of everything related to shooting, directing, video / audio editing and vfx. All this carried out in a non-profit manner, fueled only by a strong group passion.
What location did you choose and why?
-Cristina: The whole short was shot using only two locations. Having to retrace the steps of our protagonists, there was a need to use the same environments present in the game, or at least something as similar as possible. The choice of the theater was almost forced by the script, we strongly wanted to set the short there as it is the place where some of the most important and emotional events of the game take place. We therefore asked a small local theater for the possibility of hosting us for a day, in order to make all the necessary shots and the owner was very kind, making the entire structure available to us. The other scenes were shot in a single large abandoned place, where we had already worked in the past to make our first photo shoot. This location offers different environments, from warehouses to small structures all abandoned for a long time, so it allowed us to be able to shoot almost all the scenes without necessarily having to move too much and moreover it allowed us to optimize the shooting times and realization of the work. "It's not the apocalyptic Seattle of the game" we thought "but we'll make it go well".
Who wrote the screenplay for the short?
-Virginia: The screenplay was written by me, Rita and Marco. Rita and I mainly dealt with the dialogue.
How long did the shooting last?
-Virginia: Shooting lasted a total of 3 days, the first in June and the other two in July.
What are the difficulties you encountered while filming?
-Virginia: We encountered difficulties with the make-up of the infected and the Lev cap, having shot on very hot days (as well as in Puglia!), Often the make-up was in danger of melting or ruining, however in the end everything was fine.
-Alessia: Well, Abby had a bomber jacket in that part of the game, and to stay true I had to wear a 40 degree summer bomber jacket. Needless to say, I was dripping with sweat.
-Rita: There have been many difficulties starting with Covid which made all our programs uncertain. Then the weather was not good, when we shot the second part of the short it was at least thirty degrees in the shade and we had to deal with the problems related to makeup. Prostheses and caps tended to melt but we were good at resorting to some tricks to fix the situation.
…and now? What will your next project be?
-Virginia: We are working on, say, a level-up of the infected (I can't say more). We also intend to create a kofi page where we can recover a minimum budget to make more ambitious projects as the short, as Marco said, was made without any budget, but only with a lot of passion. For the rest … we will see with time!
The photos are di Cristina Lepore – Photography , the others were taken during the backstage of the short.
You can find the boys of di HotGarbageTeam its Facebook come on Instagram.
Finally, here is the beautiful short made by HotGarbageTeam, good vision!
Our Friends:
Please follow and like us:
.