Industrial and commercial changes: Tencent affiliated company invested in Yuntu Animation, which is engaged in original animation and comic related business
On January 28, Guangzhou Yuntu Animation Design Co., Ltd. undergoes a business change, and a new shareholder, Linzhili New Information Technology Co., Ltd., is a Tencent affiliate. At the same time, the company's registered capital increased from RMB 2,447,059 to RMB 3,058,824, an increase of 25%.
Guangzhou Yuntu Animation Design Co., Ltd. was established in January 2013. The legal representative is Wang Xiang. Its business scope includes animation and derivative product design services; advertising industry; digital animation production; game software design and production; software retail; computer parts retail; education Consulting services; copyright services; radio and television program production. Tianyancha App shows that Linzhi Lixin Information Technology Co., Ltd. is the company's largest shareholder, holding 24%.
According to its official website, the company is engaged in the business of original animation and comics, and has produced original animation and comic IP such as "Reversal Dimension", "Fantasy Mountain and Sea Ballad", "Love Cloud Book", "Floating Dream of Tea House".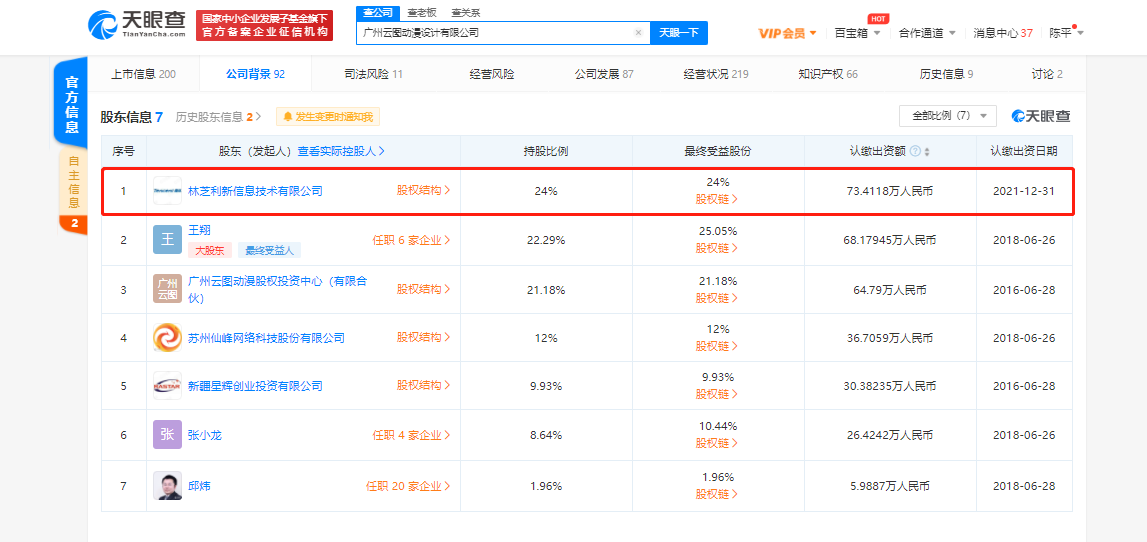 .