Anime
By Alan Rosas | July 1, 2021, 12:26 PM
Excellent news for fans of InuYasha and the adventures of his daughter and nieces. The official account of Twitter from Yashahime Has published a post where they give us the arrival date of the second season of this popular anime sequel.
The post confirms not only that there will be a second season, but that we will see it on our screens this year, as it will arrive in the fall. The exact date of the return of Yashahime It is next October 2. It is expected to launch simultaneously in Japan and on the anime website, Crunchyroll.
What is Yashahime about?
The series is made by the Japanese animation studio, Sunrise, who also made the anime adaptation of InuYasha. The story serves as a sequel to the latter and is not based on any manga by the original series author, Rumiko Takahashi. So it would count as an original anime.
On Yashahime we follow the twins' adventures Towa y Setsuna, daughters of Sesshomaru y Rin, who join with Moroha, the daughter of Inuyasha and Kagome, 21 years after the events of the original anime. The twins and the daughter of InuYasha They embark on a mission that will take them to different eras in time to try to recover the lost memories of Setsuna.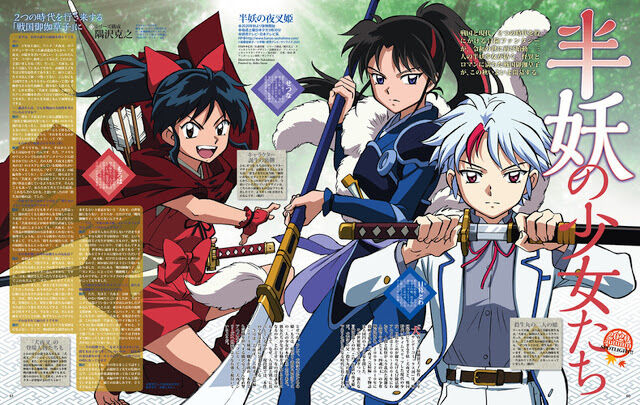 Currently the series has 24 episodes and can be seen on Latin America through the platform Crunchyroll through their premium plans. In addition, it already has dubbing into Latin Spanish, although the original voice actors did not return. So, if you are a fan of InuYasha, maybe you should give a chance to Yashahime. So you can catch up before the second season arrives.
If you are one of those who watched the first season, please tell us what you think. Are you excited about this announcement or are you surprised that you have decided to continue it?
For more anime news, take a look here:
.