A marine creature resembling SpongeBob and Fatty, the protagonist of the popular American animation 'SpongeBob SquarePants', was discovered and became a hot topic around the world.
On the 29th (local time), British media The Sun and other foreign media reported that marine creatures resembling SpongeBob and Fatty had been caught.
On the 27th, while operating a remote-controlled ocean probe on the coast of New York, Christopher Ma, a researcher at the National Oceanic and Atmospheric Administration (NOAA), saw a creature that looked exactly like the animation.
These marine creatures were found in a seamount called Retriever Seamount on the surface of the Atlantic Ocean, 200 miles east of Manhattan, New York.
Christopher said, "I thought it would be interesting to compare the marine life we ​​found this time with the characters SpongeBob and Fat."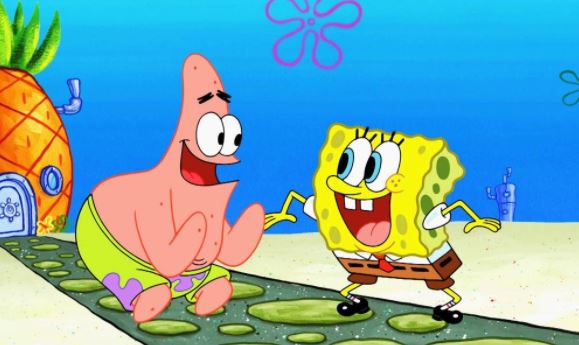 According to Christopher, the sponge resembling SpongeBob in the photo belongs to the Hertwigia species.
The species discovered this time is bright yellow, but so far, most of the species have been colored orange or white to camouflage themselves in the dark.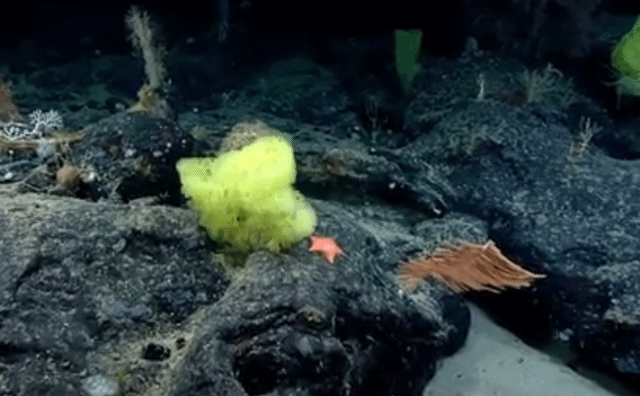 The fat-like starfish were known as a species of Chondraster.
He also added, "The appearance of them together in the picture is that Kondraster is looking for a delicious snack rather than wanting to be Sponge's friend."
Meanwhile, Christopher has been exploring Hawaii, the Pacific Islands of the United States, Mexico, and everything above and below the East Coast since 2010.
It is known that they are investigating various marine creatures that have not been seen before, such as huge deep-sea corals, fish, starfish, and sponges.