Bright drawing and plots, characters imitated by children and even adults. These are Japanese "cartoons" that are banned in Russia and whose fan base continues to grow throughout the world. And in Riga too. Let's figure out what anime is and how things are with it in Latvia!
Compared to Pokemon and Sailor Moon, which were watched on TV by adults in the 90s, now anime is completely different. The graphics and animation have become better quality, the plots are more serious and varied, and some paintings and their authors even receive Oscars.
In turn, in Riga, the once small fan association has grown into the first large-scale festival UniCon in the Baltics, which annually passes through thousands of people from all over Europe. In Riga, the theme cafe UniCon cafe is now operating on a permanent basis, where fans of anime and Japanese culture gather.
What is anime?
Once it all began with Japanese "comics" – manga. The Japanese were very interested in American comics and adapted them to their culture. In turn, anime are cartoons with a distinctive drawing, necessarily created in Japan and most often based on the manga of the same name.
The cartoonists did not pursue American quality, but developed their own original style – and they did not lose. Anime often consists entirely of symbolism: eyes, their color and shape, emotions, clothes and voice – all these are signals that make it possible to understand the character and mood of the character.
The nationwide love of anime has earned a difference from what Disney and Soyuzmultfilm offer – a wide variety of genres for each separate group of people. It is important to understand the difference:
we often associate comics and cartoons with children's hobbies, and in Japan, manga and anime are entertainment, including for quite adults.
Where does prejudice come from?
Often, adults have a negative attitude towards anime and do not support this hobby of children. The situation is not improved by the fact that on the Internet you can find stories about anime "killing children", promoting violence and pornography.
In the first half of this year, a judge from St. Petersburg banned the distribution of links to several anime and manga in Russia.
The list includes Death Note, Innuyashiki, Tokyo Ghoul, Devil's Riddle, Assassin Class and others.
The prosecutor's office of the Russian Federation argued that some anime on the list entail teenage suicide, their characters do not have clear gender traits, and there are also "unconventional" sexual relationships. "Death Note", according to experts of the Russian prosecutor's office, just because of the name can push a child to suicide.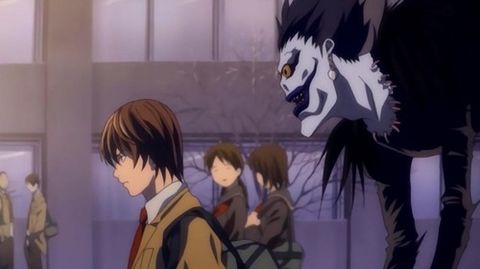 Anime and manga specialist Julia Magera disagreed with the Russian prosecutor's office. "Death Note" is a detective story, where the question is raised whether a person can command the fate of other people (write the names of people in the Death Note, after which they die after a while). The main character, who possesses this unusual notebook, is shown as a negative character who is being followed, "Kinopoisk quoted her as saying.
In turn, several Internet users drew attention to the fact that the forbidden anime in many ways echoes Russian literature (including Dostoevsky) from the school curriculum.
In Russia, after all, it was officially banned from showing the anime "Death Note" for allegedly promoting suicide and violence

in this case, it was necessary to ban all Russian classical literature, Russian films and serials, Russian people and Russia as a whole

– 🦇Vova Chernov🦇 (@chern_ov) January 20, 2021
Why is it important to pay attention to the genre?
The fact is that in Russia it was forbidden to distribute anime that were not originally intended for children. For example, Death Note's age rating is "16+" – and this is indicated on all platforms broadcasting this anime.
We will not understand all the reasons for the prohibitions, but so far it looks like someone wants to shift the responsibility for carelessness and unwillingness to communicate with children to the first thing that comes to hand. And this time it's anime.
To dispel the myth of deadly influence, it is worth treating anime like a movie.
You will not play a horror movie or a movie about violence and cruelty for a small child, will you?
It's the same with anime: before watching, you should pay attention to the genre and age restrictions, and not include it at random just because it is a "cartoon".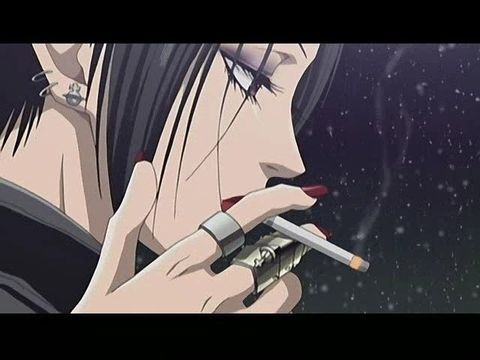 Since anime lovers are of different age and gender (yes, this is also important), they have different interests and needs, and therefore many genres. Just three of them for example:
sit down – for teenage girls, where there is a lot of romance and human relationships ("Sailor Moon" (1992-1997));
sunny – can be watched already from adolescence, the target audience is male. There is a lot of action, rivalry and humor (Naruto (2002-2007); Attack of the Titans (2013-2018));
ten – something more realistic for women. ("Nana" (2006-2007);
Of course, not all cartoons (of any country) make sense, viewing should be treated selectively. While anime is actively banned in Russia, there are experts who even recommend some films for viewing.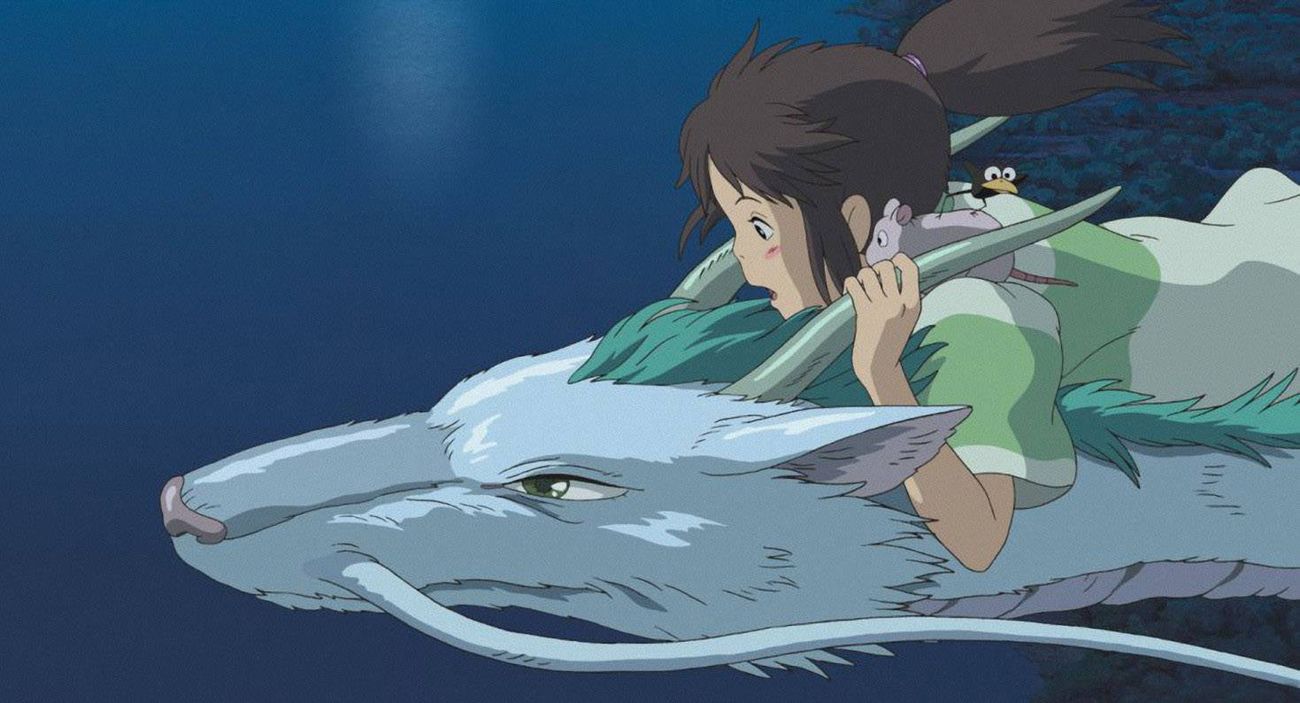 For example, film critic Anton Dolin in his article "Medusa" advises watching the masterpieces of the Oscar-winning Japanese animator Hayao Miyazaki:
"Not technologies and attractions, but carefully drawn and paradoxically invented large-scale fairy tales, where only the details of the second plan can be viewed endlessly – their world is so rich and diverse."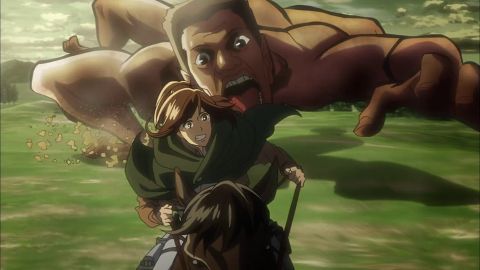 In turn, "Billboard Daily" talks about the 4th season of "Attack on Titans" as a cult series of our time, standing on a par with "Game of Thrones":
"Attack on Titans is the hottest anime franchise of the decade. It's a post-apocalyptic teen fantasy story that, at every opportunity, has proven to be an order of magnitude more interesting, unexpected, and more challenging than any job in such a low genre is allowed."
How is anime doing in Latvia?
Anime is very popular in Riga. Several admirers of this culture cooperated and opened UniСon Сafe. This is the place where fans can gather, dress up as their favorite characters. [косплей], discuss your favorite TV shows in a pleasant atmosphere, play board games and, at the same time, have a delicious meal.
Gallery: UniCon Festival (from the archives)
Moreover, Riga hosts two major anime festivals every year, UniCon and WinterCon. There, young people from different countries organize game tournaments, cosplay contests, as well as competitions for the best dance to Korean pop music. [K-pop].
UniCon cannot be called an anime-only festival: it pays a lot of attention to and geek *-culture in general. For two days, artists, stylists and just creative guys can prove themselves within the framework of the festival and receive prizes in competitions.
* a person who is passionate about popular culture.
That's all for now. In the variety of anime, anyone can find something interesting for themselves. So if you decide to find out what anime is, you are at the very beginning of an exciting journey.
.