Official anime twitter "Tomazaki-kun's low-level character" (Jaku Chara Tomozaki-kun) posted a video announcement of a new anime project. There are no details about the sequel yet.
Fumiya Tomozaki considers himself a "lower level", he has no outstanding qualities in life, except for one: he is the best Atafami player in all of Japan. One day, the second ranked player offers to meet. Tomozaki is shocked to find out that this player is none other than his classmate who has a "God level" in real life, the smart and beautiful Aoi Hinami. Hinami decides to help Tomozaki transform his real life to match the online character.
The first season, filmed by Project No.9 ("I asked you to give me average abilities in the next life!", "Work for the Dragon"), was released in the winter season of 2021.
Writer Yuki Yaku and illustrator Fly have been producing light novels since May 2016. So far, 11 volumes have been published, nine of which relate to the main story. The tenth volume will be released on January 18. Light novel with enviable constancy gets into the rating of Kono Light Novel ga Sugoi! ("This light novel is great!"), ranked 8th in the ranking in 2017, 7th in 2018 and 3rd in 2019 and 2020, and in 2021 the light novel ranked 7th place. In January 2021 (before the start of the anime), the circulation of the light novel was 1.2 million.
Since December 2017, a manga adaptation of Jaku-Chara Tomozaki-kun Comic has been published in Gangan Joker magazine.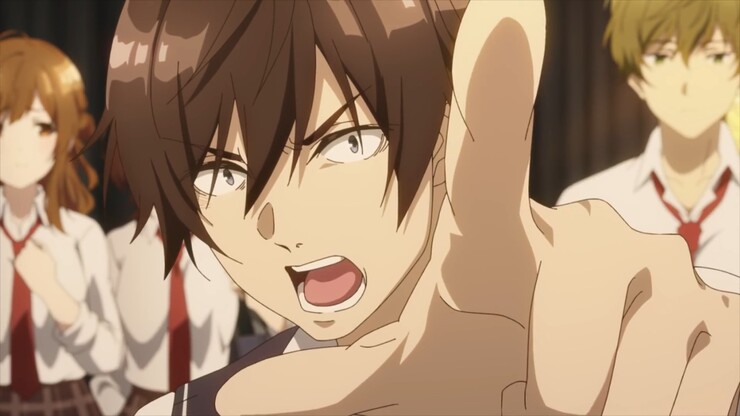 .