Netflix is ​​gaining attention in the anime industry with its aggressive introduction of anime works, but 2021 is likely to take even more accelerators. On March 27, 2021, at the company's stage held at Japan's largest anime event "AnimeJapan 2021", it was found that Netflix's 2021 original anime titles will reach about 40 titles.
The event titled "Netofuri Anime! AnimeJapan 2021 Mega Prime Stage!" Was held on the 27th. Due to the fact that it is a corona wreck, what was held at a venue in Tokyo without an audience will be distributed online live worldwide. At the event, we delivered a number of topical works that will appear on Netflix in the future with luxurious guests.
Mr. Daiki Sakurai, the chief producer of Netflix animation who took the stage at the beginning, touched on the trends in 2021. Here, it was said that there are about 40 original animations scheduled to be newly distributed in 2021. This number will double in 2020. You can see that the amount of Netflix original animation is expanding rapidly.
Mr. Sakurai explains, "If you think of it as 52 weeks a year, you will be delivering new works almost every week." The number of new TV titles in 2019 compiled by The Association of Japanese Animations is 196 including the short series. Compared to this, the idea that about 1/5 to 1/4 of the domestic series animation is Netflix original is also valid. In any case, there is no doubt that Netflix's presence is growing rapidly.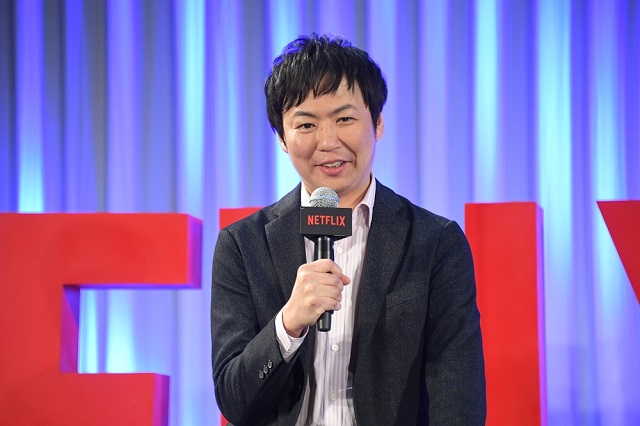 With so many works, it's hard to tell which one is the one to watch. However, you can think of it as a work that will be focused on in "AnimeJapan 2021".
There was no new announcement of the production decision at this event, but from "The Way of the Househusband", Kenjiro Tsuda, the main character, Ryu, and from "Eden", Marika Kouno, the main character, Sarah, "Biohazard: Infinite Darkness" ]Toshiyuki Morikawa, who plays the main character Leon, has been invited as a guest. In addition, new information on "Yasuke" and "Record of Ragnarok" has been released. You can think of it as a particularly confident work from spring to early summer.
Netflix https://www.netflix.com/jp/
AnimeJapan 2021 https://www.anime-japan.jp/
.