Channel URL:https://www.youtube.com/channel/UCGWNhdp23Cvo07KFglBj3KQ
"SEGA's official channel" has been renewed based on the idea of ​​GENDA SEGA Entertainment, "I want you to know more about the" fun "of the game center!" In order to convey the fun of SEGA's stores, which are currently operated in about 200 locations nationwide, we will prepare programs that can be easily enjoyed by a wide range of targets.
The program distribution is scheduled to start at 19:00 on June 24, 2021. Please take a look.
Enako x Sawayan Arcade Game Showdown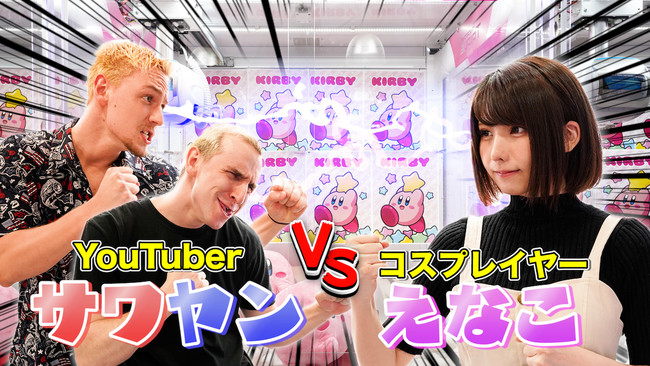 The first program to be distributed on "SEGA's official channel" is "Enako x Sawayan Arcade Game Showdown". "Enako", which is very popular as a cosplayer, and "Sawayan", a duo who are active as YouTubers, will face each other on various arcade game machines installed in Sega stores.
The first memorable event is "Enako VS Sawayan Crane Game Showdown !!". Crane games that challenge you to win prizes are the most popular genre of recent arcade games, widely known as "prize games".
In this episode, which introduces the game confrontation held at Sega's shop "SEGA Ikebukuro GiGO", it is important to keep an eye on how far Enako, a game beginner, can compete with Sawayan, who explodes machine gun talk.
Enako Crane Game Road to Master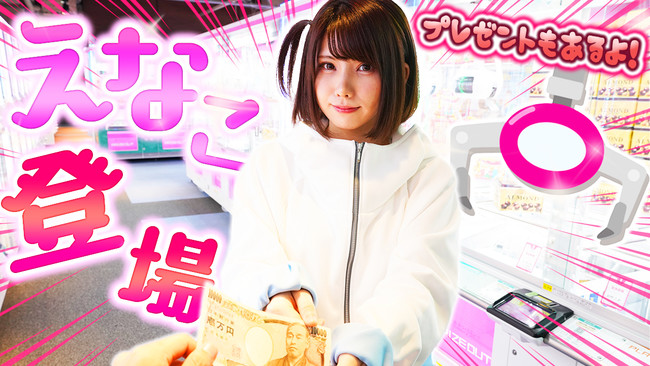 The second stage is set in "SEGA Shinjuku Kabukicho," a SEGA store that has set a world record for the number of crane games installed. This is the "Road to Enako Crane Game Master", where Enako aims to improve while having fun playing. Prize games are not only of high quality, but also come in a wide variety of sizes and shapes. I will do my best to aim for the day when Enako can become a master.
In addition, we will deliver content that everyone wants to see again, such as a program in which members of a popular idol group challenge a project called a classic on YouTube with all their might, and a program that introduces a nostalgic arcade game in the game live. I plan to do it. Please subscribe to our channel.
Going forward, GENDA SEGA Entertainment will continue to provide fine-tuned services so that we can contribute to a future in which everyone's lives around the world will be more enjoyable.
Enako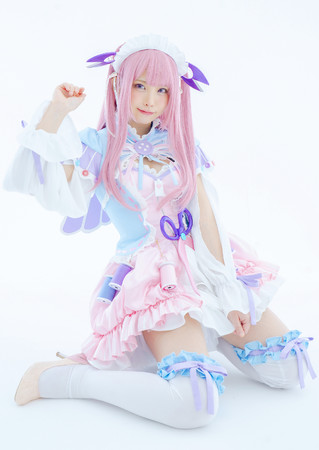 Appointed as Cool Japan Ambassador as the first cosplayer in Japan. The number of followers on Twitter and Instagram has exceeded 1 million and is still increasing. The 360-degree shooting, commonly known as the "Enako Wall," which can be seen at Comiket's Cosplay Plaza, is also famous.
Sawayan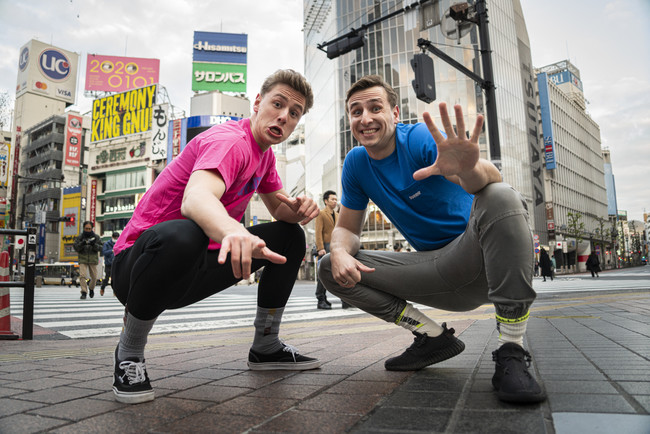 Highly educated foreigner brothers who run the world's one and only YouTube channel "SAWAYAN CHANNEL". From a unique perspective, we publicize and verify all kinds of things related to Japan, such as Japanese culture, tourist attractions, games, sports, and food, in Japanese that is more fluent than any foreigner.
【Sega store channel Overview】
●URL:https://www.youtube.com/channel/UCGWNhdp23Cvo07KFglBj3KQ
● Scheduled delivery date: Every Monday, Wednesday, and Friday (planned)
.