With "My Hero Academia", Bones proved that they like the superhero genre
With "Super Crooks", Netflix has added another adaptation of a Mark Millar comic to its program. This is an anime series, but a live-action version is also planned.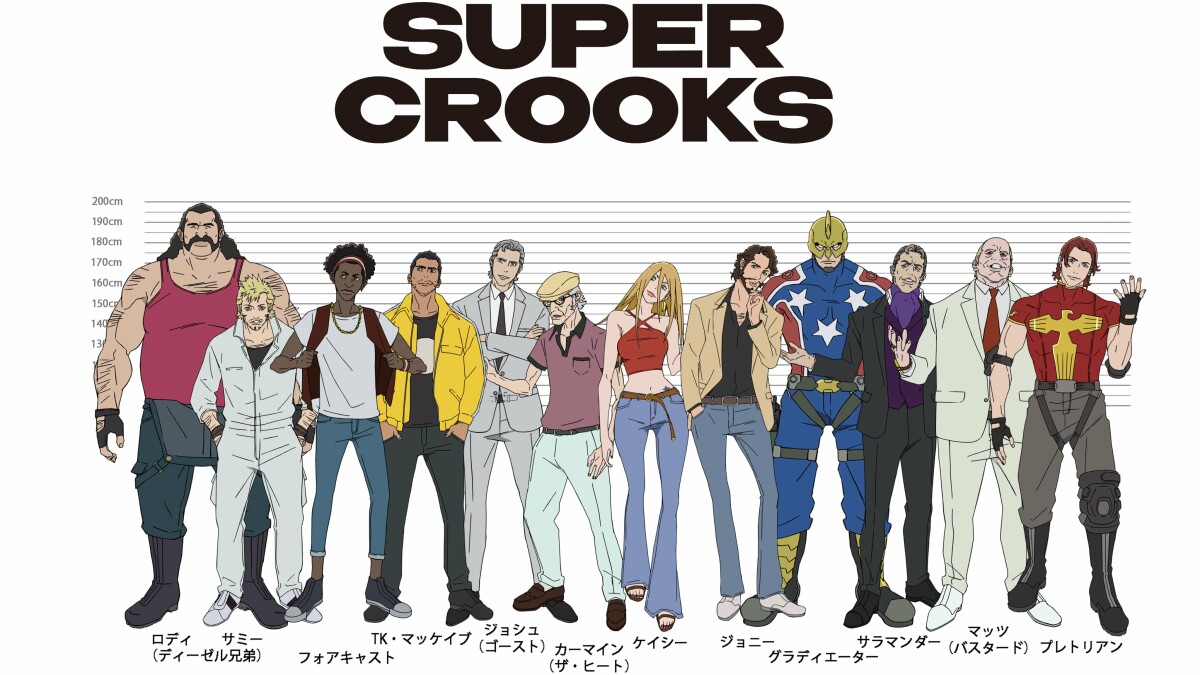 "Super Crooks" is a collaboration between Netflix and Bones and has been in the planning stage since March 2019.
Netflix showed a first image for the new anime series at the Festival d'Animation Annecy 2021.
The comic book takes place in the same universe as "Jupiter's Legacy".
At the Festival d'Animation Annecy 2021, Netflix Japan finally delivered news about the Japanese-American co-production "Super Crooks". The project had been announced since March 2019 before the anime series became quite silent.
The first information about the superhero series has now been announced, the comic book of which takes place in the same universe as "Jupiter's Legacy". However, "Super Crooks" deals more with the shady side of being a villain in a world full of heroes.
External content
from Twitter
At this point you can find one Tweet, which complements the article. You can have it displayed with one click.
I consent to external content being displayed to me. This allows personal data to be transmitted to third-party platforms. More on this in our privacy policy.
The third new anime information at the Festival d'Animation Annecy 2021! Mark Millar's "Super Crooks" is a creative US-Japanese co-production. Motonobu Hori will direct and the series composition Dai Sato! A petty crook is planning his last big raid when something completely unexpected happens.

Announcement from Netflix Japan
Start date

Trailer

Super Crooks: Action

production

Jupiter's Legacy
When does "Super Crooks" start on Netflix?

Even though Netflix announced in March 2019 that Millar's comic series would receive an anime adaptation, the streaming provider is keeping a low profile when it comes to a start date. Based on the first announcements, you should start with an international Start date in the course of 2022 calculate. However, it wouldn't be the first time that Netflix could surprise you with a comparatively fast release.
Is there a trailer for "Super Crooks"?

So far there is no moving image material that could be shown at this point. If a trailer is published, you will of course find it with us.
Super Crooks: Action

If the plot follows the comics, you might meet Johnny Bolt in the anime, a villain who has just been released from prison. But he owes a considerable amount of money to the bad guy The Heat. So Johnny gets the help of other villains for a final coup.
Unfortunately, the United States is teeming with superheroes. Her plan therefore takes her to Spain, where heroes are illegal. This is also where one of the greatest supervillains of all time has settled.
The first image released for the anime apparently confirms that the anime is based on the plot of the comics. Here you can see Johnny Bolt, his ex-girlfriend Kasey, super villain The Heat or the disgraced hero The Gladiator.
The big anime quiz
What is NOT Naruto's specialty?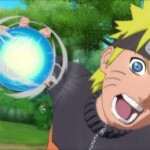 Super Crooks: Production

For the production of the anime series, Netflix cooperates with the renowned animation studio Bones, which has already delivered highlights such as "Fullmetal Alchemist: Brotherhood" or the extremely successful superhero series "My Hero Academia". Mark Millar and Super Crooks illustrator Leinil Francis Yu will produce the anime series.
"Super Crooks" should be created in collaboration between Japanese and American artists. Motonobu Hori (Carole and Tuesday) from Studio Bones is directing, Takafumi Mitani (animation director for "My Hero Academia") is responsible for the character design, while the concept design for the series comes from Stanislas Brune ("Carole and Tuesday").
Super Crooks und Jupiter's Legacy

After the Netflix series "Jupiter's Legacy" did not get season 2, it was announced that the superhero action would continue with a spin-off. In addition, it was decided to devote himself to the villains from "Supercrooks" after "Jupiter's Legacy", which is also implemented as a live action series in addition to the anime adaptation.
So you get the series almost twice: once as an anime and once as a live-action version. Both series can not necessarily be seen as a direct continuation of "Jupiter's Legacy", but it cannot be ruled out that you will see one or the other famous hero face again.
| | |
| --- | --- |
| Great Crooks rate | |
| Genre | Animation, Action & Adventure |
| First broadcast | 31.12.2021 |
| First broadcast in Germany | 31.12.2021 |
| Homepage | netflix.com |
| Other sources | |
| network | Netflix |
| production | BONES |
This page was created with data from Amazon, Netflix, MagentaTV, Sky Online, iTunes, The Movie Database, Fanart.tv, Warner Home Entertainment, Sony Home Entertainment or the respective production studios and / or publishers. If you have any errors or problems, please use the contact form.