© Disturbance Production Committee
© Yohei Yamazaki, Shake Yawata, Takumi Yao / NINO 2021
"Joran THE PRINCESS OF SNOW AND BLOOD" is an original animated work that has been broadcast on NTV since April 2021. It is also distributed on various video services such as Hulu, and has been highly evaluated by overseas anime fans.
Another Japan in 1884, where Yoshinobu Tokugawa continues to maintain absolute power. The figure depicts Saki Yukimura, the executioner of the dark organization "Nue" held by the Tokugawa government, looking for the snake eye that killed his family when he was young. A splendid suspense action that depicts the life of a beautiful woman because of her loneliness with a new visual called "Cyber ​​Meiji".
The first volume of Blu-ray has been decided to be released on June 23 (Wednesday), and a stage performance at Meijiza is scheduled for the fall of 2021.
In addition to numerous original works, the comprehensive e-book store "Booklive" started producing and distributing the official comicalize of the anime "SK∞ SK8" in March 2021 through SNS and reviews from anime fans. We received many voices of joy.
This time, we are working on the production of the official comicalize of "Joran THE PRINCESS OF SNOW AND BLOOD", and from June 11th (Friday), the comprehensive e-book store "BookLive" and the sister bookstore "BookLive! Comic" 2 Exclusive advance distribution will start at bookstores.
Volumes 1 to 3 will be delivered on June 11th (Friday), and Volume 4 will be delivered on July 9th (Friday).
In Volumes 2-4, you can watch the comment videos of Suzuko Mimori, Raychell, and Ayasa Ito from the anime cast voice actors as a purchaser privilege limited to "Booklive".
The delicate emotions of each character, the mysterious background of each character, the battle scene full of sprinting feeling … Please enjoy the comicalize that reconstructs the unique world view and digs deeper into the mysterious story together with the animation. Please give me.
[Comment from Suzuko Mimori, the lead role of Saki Yukimura]
I hope that everyone who reads comicalize will feel the touch, dynamism, speed, and enjoyment of following the characters that are unique to comicalize. By all means, please enjoy the comicalize so that you can enjoy "Disturbance" from corner to corner!
[Composition: Comment from Dr. Yohei Yamazaki]
I will enjoy the story and draw it. Thank you for the manga "Disturbance"!
[Cartoon: Comment from Dr. Shake Yawata]
The spirit is beautifully and coolly drawn! is. Thank you.
[Cartoon: Comment from Mr. Takumi Yao]
I'm Takumi Yao in charge of finishing, monsters, and backgrounds. It will be the debut work. I will do my best.
■ Comicalized work information
Title: Comic Joran THE PRINCESS OF SNOW AND BLOOD
Original: Disturbance Production Committee
Composition: Yamazaki Yohei
Manga: Shake Yao, Takumi Yao
Cooperation: Tokyo Name Tank CC
Publisher: NINO
Delivery start date: June 11, 2021 (Friday)
Distribution bookstore: Exclusive advance distribution at the comprehensive e-book store "BookLive" and "BookLive! Comic"
Product URL (reservable):https://booklive.jp/product/index/title_id/10003480/vol_no/001
"Booklive" limited purchaser benefits: Volume 2 … Voice actor Raychell comment video
Volume 3 … Voice actor Ayasa Ito comment video
Volume 4 … Voice actor Suzuko Mimori comment video
* Limited video will be released by streaming using the digital privilege function of Booklive.
[Synopsis]
The time is the 64th year of the Meiji era. The stage is another Japan where Tokugawa Yoshinobu continues to maintain absolute power.
Sakiha Yukimura is ostensibly the owner of an antiquarian bookstore, but behind the scenes, he lived as the executioner of "Nue", who drives out dissidents.
Yukimura, who is also an executioner, dyes his hands with blood every day with Makoto Tsukishiro and Elena Hanafu. Her purpose is only one. Finding the snake eye that murdered his family when he was young and achieving revenge …! !!
■ "Comic Disturbance THE PRINCESS OF SNOW AND BLOOD" sample page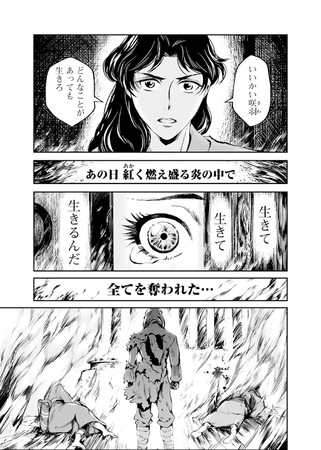 Sample page 01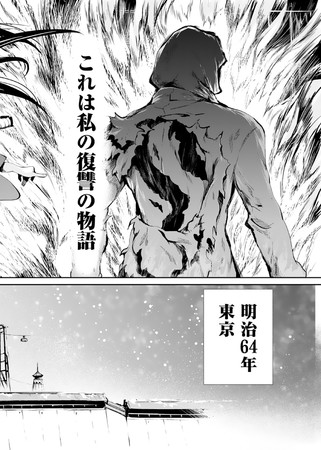 Sample page 02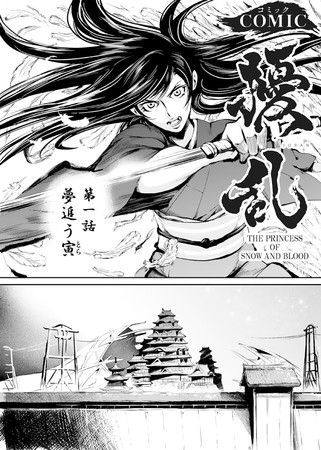 Sample page 03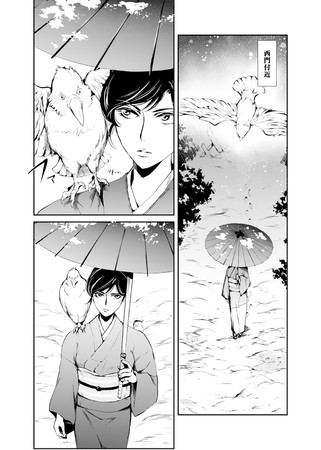 Sample page 04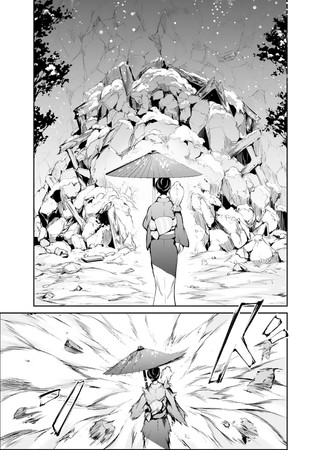 Sample page 05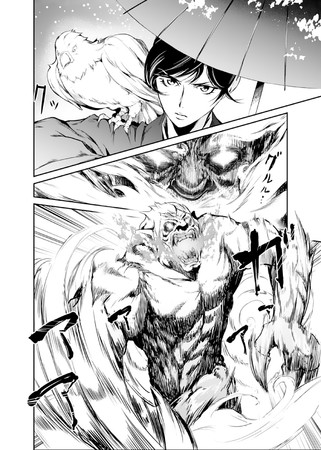 Sample page 06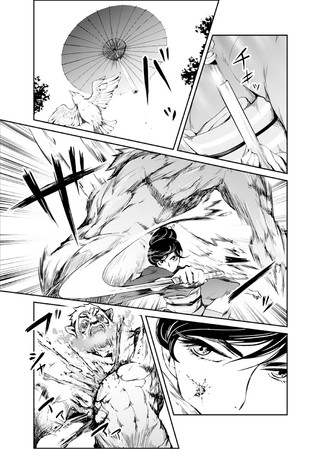 Sample page 07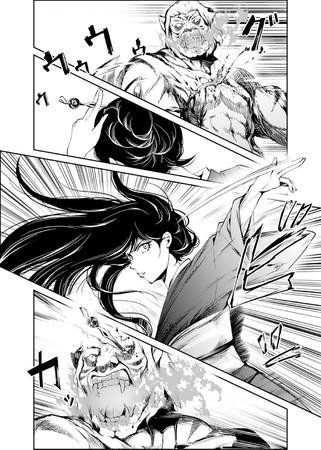 Sample page 08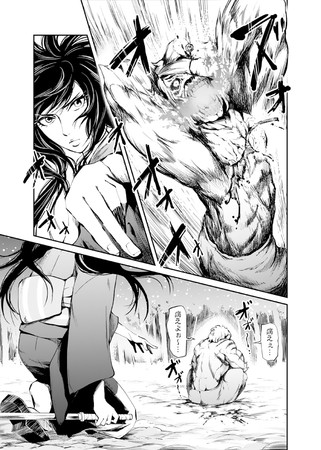 Sample page 09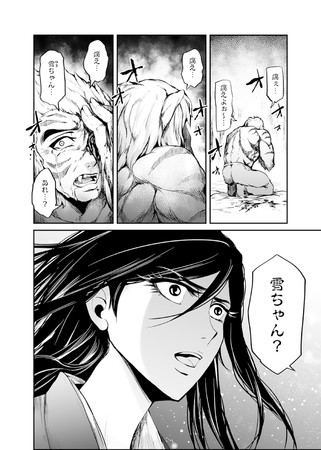 Sample page 10
■ Anime broadcast information
TV anime "Joran THE PRINCESS OF SNOW AND BLOOD"
Broadcasting on NTV and others every Tuesday from 25:29 midnight
Hulu will deliver each episode one week in advance every Tuesday from 24:00 midnight
* Broadcast and delivery times are subject to change without notice.
Official site:https://joran.jp/
Official Twitter:https://twitter.com/joran_official
Formula YouTube:https://www.youtube.com/channel/UCW7hhM6OKCuysu1kiPNwTjw
【CAST】
Saki Yukimura: Suzuko Mimori
Makoto Tsukishiro: Shouta Aoi
Hanafu Elena: Raychell
Asayo Nakamura: Ayasa Ito
Hitoshi Kuzuhara: Chikahiro Kobayashi
【STAFF】
Supervision: Kudo Shin
Series composition / Screenplay: Rika Nezu
Screenplay: Kunihiko Okada
Character design: Kaede Komiyama
Production design: Jun Yamaguchi
Art Director: Yukari Yasuda
Color design: Misako Akama
Edited by: Masaki Sakamoto
Music: Unknown Ruru
Sound director: Yuichi Imaizumi
Sound production: Sonilud
Animation production: BAKKEN RECORD
The comprehensive e-book store "Booklive" is "always have a" manga room "in your heart. Based on the concept, we will continue to provide services that allow you to meet books that enrich your life and enjoy them to your heart's content.
————————————————————————————————-
[Comprehensivee-bookstore"Booklive」about】
Booklive is a comprehensive e-book store of the Toppan Printing Group. The service started in 2011 and boasts the largest selection of manga, books, light novels, magazines, etc. in Japan. We give top priority to the convenience of our readers and provide services that can be easily enjoyed anytime, anywhere.
● Comprehensive e-book store "Booklive"https://booklive.jp/
● Official Twitterhttps://twitter.com/BookLive_PR
≪Acquired No.1 in "Easy-to-use ebook store" ≫
In September 2020, we won the first place in the "Easy-to-use e-book store" category in the "Survey on e-books and e-comics" (contractor: ESP Research Institute, survey target: 20-29 years old).
————————————————————————————————-
[CoLtdBookLiveabout】
BookLive was established as a company responsible for the e-book business with the corporate philosophy of "creating new value to create fun." We are developing our business with the aim of creating an environment where anyone can easily read books anytime, anywhere, with the highest priority given to the convenience of our readers. Since its establishment, we have continued to explore new possibilities for ebooks, such as creating new business models in collaboration with various industry-leading companies.
URL: https://www.booklive.co.jp/
Company names, service names, product names, etc. described in the text are registered trademarks or trademarks of each company.
.