(C) Kaiu Shirai / Posuka Demizu / Shueisha / The Promised Neverland Production Committee
See larger image
In the 2021 winter anime recording ranking for the first week of February, "The Promised Neverland Season 2" returned to the top for the first time in two weeks. The second place is "Jujutsu Kaisen" which has kept the ranking since last week. Kotono Mitsuishi and Joji Nakata will appear as new casts from episode 17 of the "Jujutsu Kaisen" broadcast on February 5th at the Kyoto Sister School Exchange Meeting (https://anime.eiga.com/news/112851). /).
Last week's top "Attack On Titan The Final Season" was third. Up to this point, it is in the 90-point range, and for the time being, it is likely to be in the top position among the top three works. "Cells at Work!", Which has been in 4th place since last week, features the lactic acid bacteria that appeared in the special screening version released last year in episode 4 "Helicobacter pylori / antigenic variation".
"Friday Road SHOW!" On February 5th this week is the first movie version of "Detective Conan" "Detective Conan Clockwork Skyscraper" (uncut) (https://anime.eiga.com/news/ 112788 /). Also, on February 7th, BS12 "Sunday Anime Theater" will broadcast "Paprika" directed by Satoshi Kon (https://anime.eiga.com/news/112824/).
■ 2021 winter animation, recording number ranking (measured on February 3)
1, "The Promised Neverland Season 2" Episode 4 (100P)
2, "Jujutsu Kaisen" "It's fun to keep both dogs and cats every day" 16 episodes (97P)
3, "Attack On Titan The Final Season" Episode 8 (91P)
4, "Cells at Work!" Episode 4 (67P)
5, "Matter that was slime when reincarnated Part 2 Part 1" Episode 28 (57P)
6, "Re: Life in a Different World from Zero 2nd season (second half cool)" Episode 42 (56P)
7, "Dragon Quest Die's Adventure" Episode 17 (52P)
8, "Yurucamp △ SEASON 2" Episode 4 (49P)
9, "Hanyou no Yashahime" Episode 17 (47P)
10. "Dr. STONE (Phase 2)" 3 episodes (47P)
Panasonic "DiMORA" (http://dimora.jp/) Created independently by the "Anime Hack" editorial department from the provided data. Measures the recording reservation status of anime programs broadcast up to one week ago for terrestrial digital broadcasts in the Tokyo metropolitan area. Longevity programs that have been on the air for over a year are excluded from the ranking.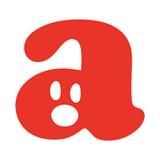 This term TV anime ranking
[筆者紹介]
Anime Hack Editorial Department (Anime Hack Henshubu) A comprehensive anime information site operated by movie.com.
Jujutsu Kaisen Check-in75

Spicy acid, regret, shame. Negative emotions generated by humans become curses and hide in everyday life. The curse is a pervasive source of the world, and in the worst case, it leads humans to death. And the curse can only be extinguished by the curse. Yuhito Torakane, a boy with amazing physical abilities …
2020 Autumn Anime Work Information TOP Event List
.