Kang Soo-jin, a voice actor in the 34th year, summoned viewers' memories with the voice acting of the character of the cartoon.
Kang Soo-jin appeared on tvN'You Quiz on the Block' (hereinafter referred to as You Quiz), which aired on the 3rd.
On this day,'You Quiz' was packed with a special feature of'Human Sense' with you with a unique sense of taste, smell, hearing, and touch.
He is the voice of the male protagonist in many popular animations, including'Slam Dunk' Kang Baek-ho,'Detective Conan' Nam Do-il,'Inuyasha' Inuyasha,'One Piece' Luffy, and'Card Captor Cherry' Oh Cheong-myeong.
It is also famous for acting the voice of Leonardo DiCaprio in the dubbing movie.
In this regard, Yoo Jae-seok said, "I sometimes miss the foreign currency dubbing that the voice actors did," and "I deliberately look for old dub movies."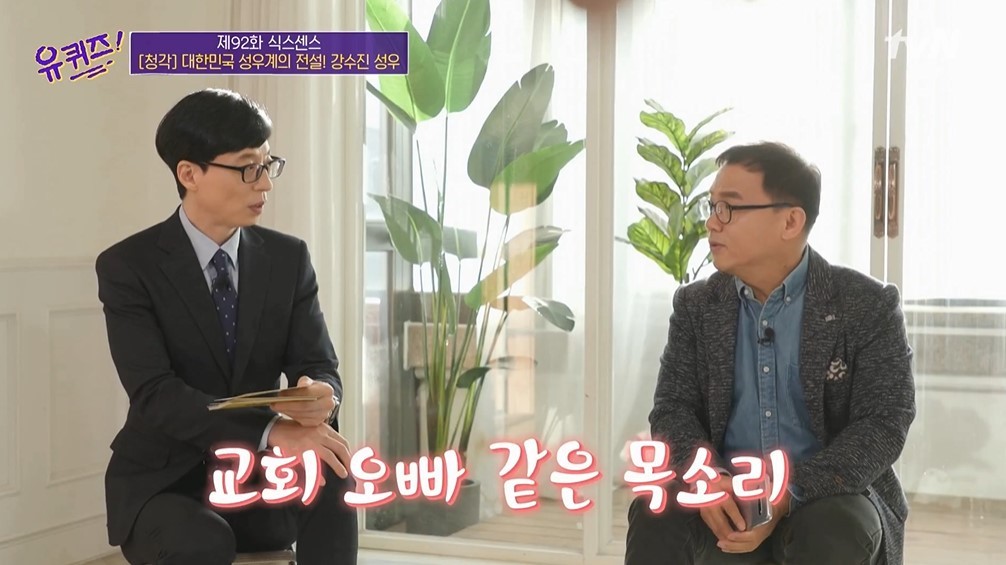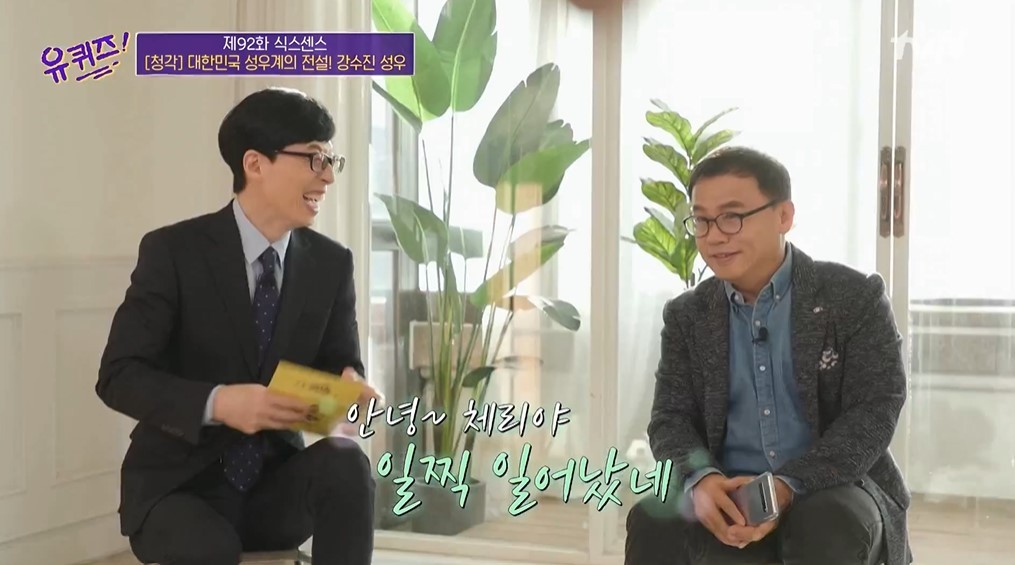 Soojin Kang explained, "The voice actors' acting also changes according to the times," and "If the voices in deep caves were the most popular in the 80s, the voice of a church brother in the 90s (was spotlighted).
During this process, he briefly summoned Oh Cheong-myeong of'Card Captor Cherry'. In addition, he greeted him with the voice of'Inuyasha' and made the'adults' in their 30s who grew up watching the animation excited.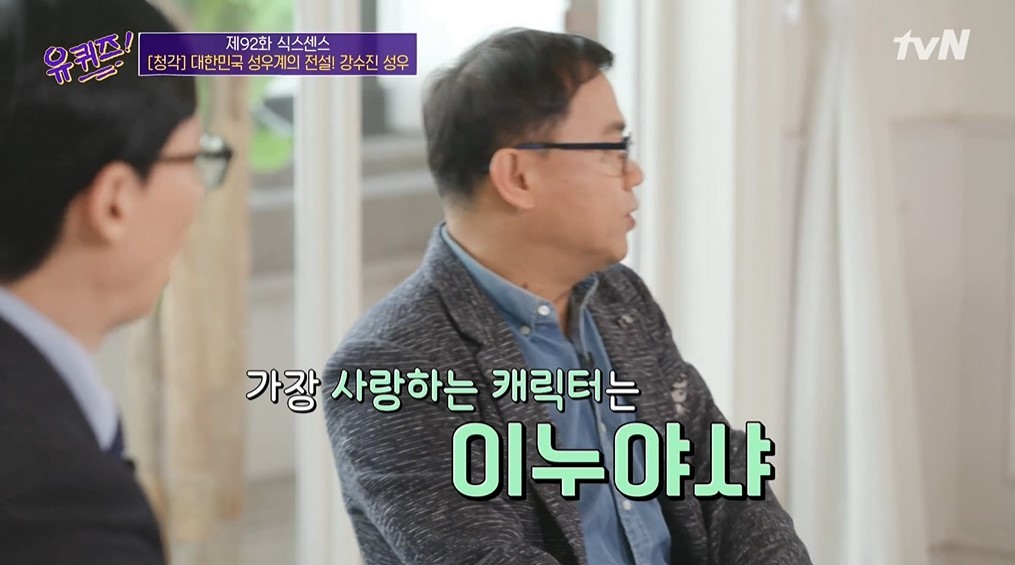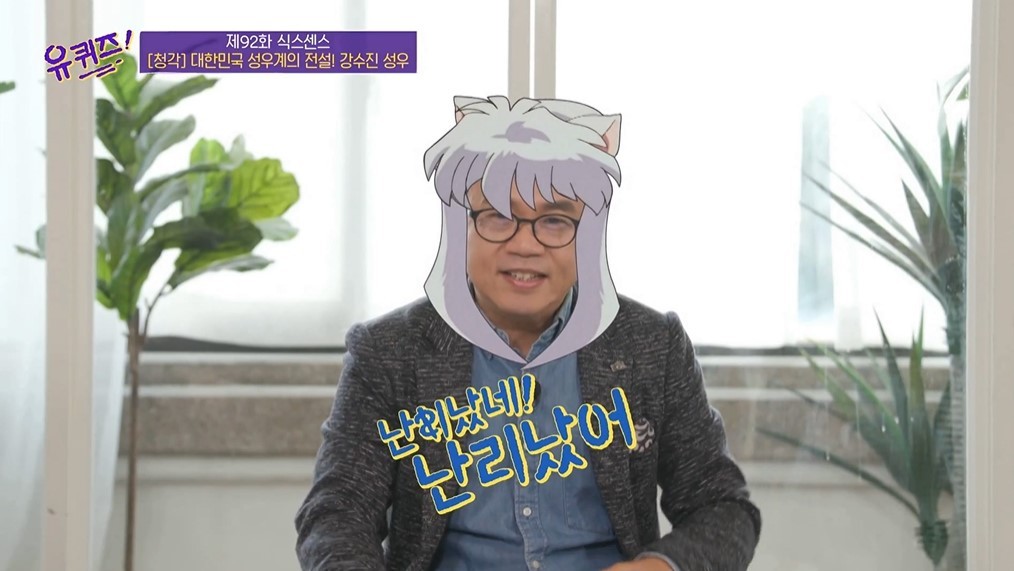 Kang Soo-jin also reenacted the confession scene of the movie'Romeo and Juliet' and the bow scene of the movie'Titanic'. It would not be an exaggeration to say that it was the'Latte World' campaign, so we presented memories with the same voice as in the past.
Netizens responded with "Ching Myung Brother ♥ Conan ♥ Kim Jeon-il", "My childhood memories are themselves", and "It is exciting and good to hear just the voice".
Let's see it through video